Washington Shower Remodel
VIEW GALLERY
There is no more refreshing way to start the day than to take a shower and build the best mood for any goal you might have throughout the day. Or after a long day at work, showering might be the best remedy for your aching muscles and stressed mind.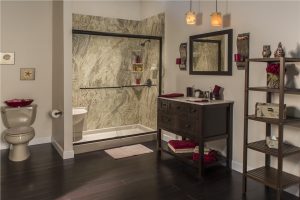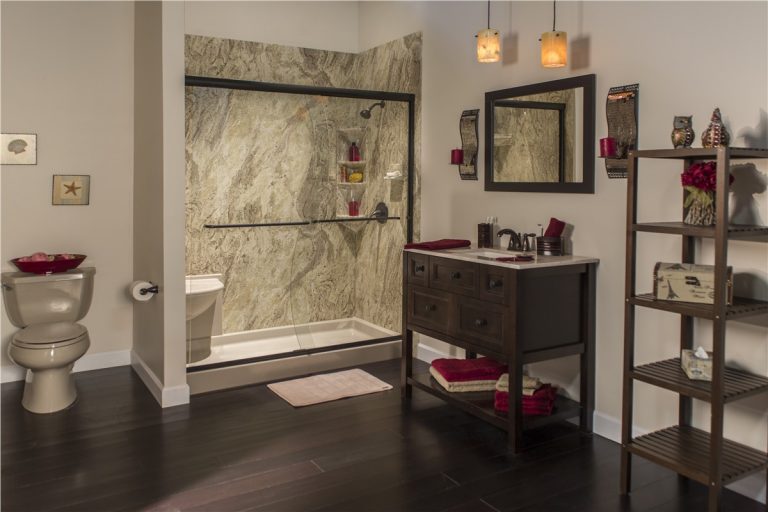 In the morning, taking a cold shower would help you wake up and prepare your body for the day. Cold showers are a great help in increasing circulation and boosting the energy you might need for work. While cold shower aids in awakening, a hot shower will make you sleep and end the day. One of the most important benefits you will get from taking a warm shower is muscle relaxation, which you need after a tiring day.
Regardless of your preferred shower temperature, at Bath Planet, we have the best Washington shower remodeling experts who can cater to all your needs and wants for your new favorite home spot. We'll make sure that every material set in your bathroom is safe and functional. We can give your shower area a sophisticated feature or something with natural aesthetics, depending on the style of your choice.
We are ready to provide you with a more comfortable and convenient shower experience at an affordable cost. Your questions will be best answered by our professional remodeling team. We can start discussing your existing bathroom's size and space and then brainstorming the most suitable design for you. But if you already have a design in mind, you might as well contact us now.
Call Bath Planet at (509) 926-5808 for your Free Consultation!
Shower Remodeling & Renovation
Having a clean and comfortable shower is essential when you care for yourself and your family's health. Shower remodeling is a great investment. Don't think it is a waste of money because the dangers an old shower imposes would eventually cut a bigger amount from your budget than doing a remodel.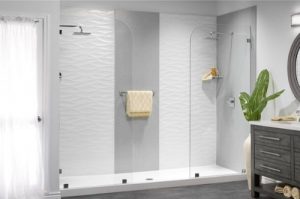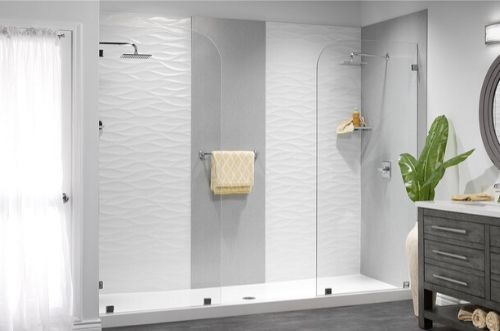 Consider the hazards of an existing shower without wall handles to support your kids or the elderly people in your home. Using a shower for years would eventually cause a build-up of unwanted microorganisms, especially in cracks and corners overlooked during cleaning, which is a threat to your family's health.
Clogs are common when a shower is overly used, but dealing with it every single use is a problem you don't want to face each day. So instead of relaxing in the shower, it will only add to your stressors. Or when you're already enjoying the calmness brought by water running on your body, suddenly it stops. Knowing you have paid your bills, it's probably the lack of pressure in your old shower. Maybe the bad smell leaking from somewhere in your shower room is keeping you from appreciating your bath.
Decide to end these problems now with our Washington shower remodel service!
Our team of remodeling specialists will take no time to waste while in the process of transforming your shower. We guarantee that the whole renovation course will give you no inconvenience at all. In fact, you will be surprised with the duration of the work, together with the final result of your clean, safe, and stunning shower.
Shower Conversions
If you desire a shower rather than your old bath or vice versa, we have the perfect design plan for you. Our staff can immediately hear your ideas and start with the project as quickly as possible. Whether you fancy bathtubs for longer and relaxing bath time or showers for a day with a busy schedule, we can have it ready for you in as little as one day.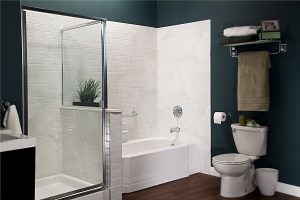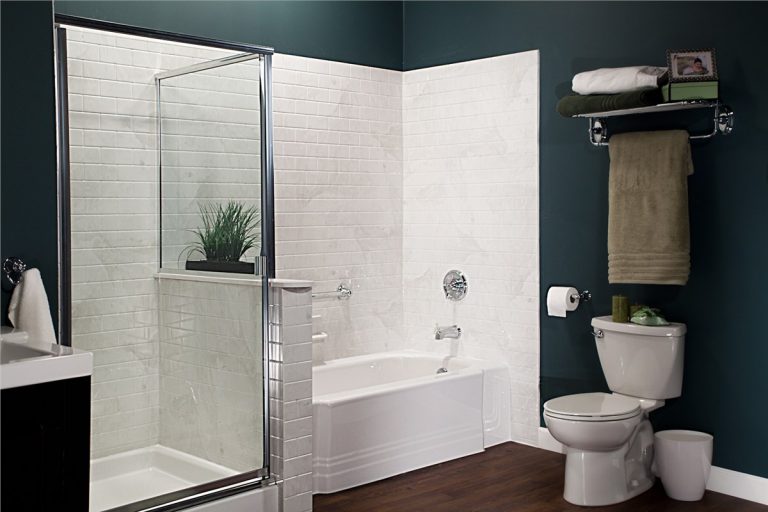 Upon choosing the kind of conversion you want, we'll guide you during the consultation and keep you updated during the process. In just a day, we can render a Washington shower remodel that can turn your shower into a bath or your bath into a shower with little to no inconvenience at all.
Our experienced team is trusted to provide a professional finish to your new shower. We work with art and conventional designs perfectly appropriate to your taste. Rest assured that all renovations will undergo your approval before getting expertly structured into reality.
We will always consider your concepts and see to it that you have been given a wide array of options. Any additional features will be catered, such as handlebars, multiple showerheads or faucets, ventilation equipment, lights, and other necessary ancillaries you may desire.
Barrier-Free & Low-Barrier Showers
Our barrier-free and low-barrier showers can help a family member who has particular accessibility needs with using the toilet and shower. We will consider all your family members' needs and make it easier for everyone to do their bathroom essentials.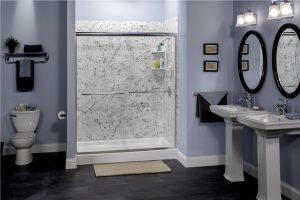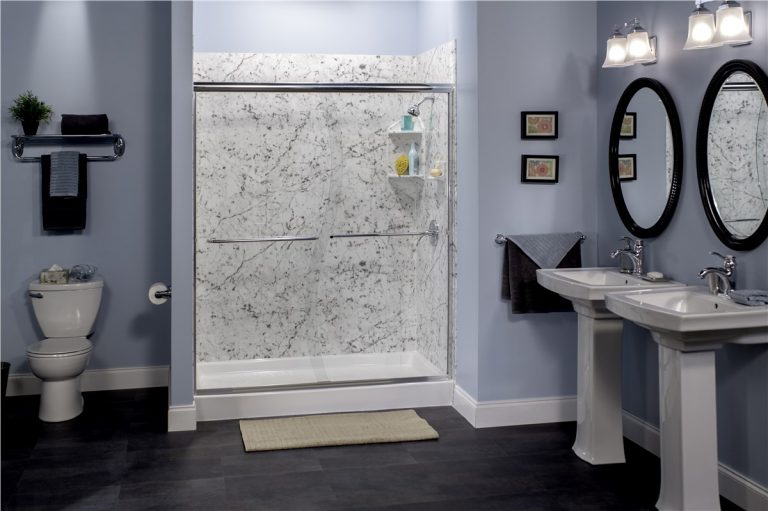 Bath Planet can also deliver walk-in and step-in tubs, which may add more sophistication to your shower room. It provides independence for people with a certain condition to take a bath or shower. We also offer bathroom fixtures that will cater to the needs of the elderly and children in your family. Our easily accessible bathroom supplementary is efficient and safe to use. You also don't have to worry about the additional fees; we know where to source cost-effective materials that will last for a long time.
Our Washington shower remodel services include assisting you with all your queries about the proper usage of these fixtures to properly guide you into getting the best shower experience you will ever have.
Let's Talk Now – Free Consultation


From the design, amenities, features, specifications, and space planning, we are here to guide you. During our free initial consultation, we'll hear out and understand your specific wants and needs and give you recommendations accordingly. All your desires will be considered and put into reality. Every preference you have in mind will be acknowledged by our team. We also provide sample designs where you can get some inspiration if you need one.
Bath Planet has been in the business for years and had built a good reputation in shower remodeling. Our past clients are all satisfied with the projects we have done for them. We have the most meticulous eyes and expert hands that will handle every necessity you have.
We can start materializing your dream shower now. Don't hesitate and grab the best Washington shower remodel you can have!
Call Bath Planet at (509) 926-5808 for your Free Consultation!