Washington Shower Installation
VIEW GALLERY
In planning a home, consider the facilities necessary for daily use, such as shower rooms. It is important to consider each user's individual needs as you plan a shower installation so that each family member can maximize its function.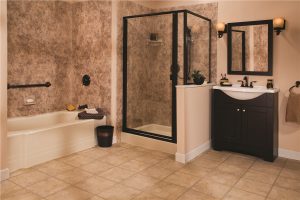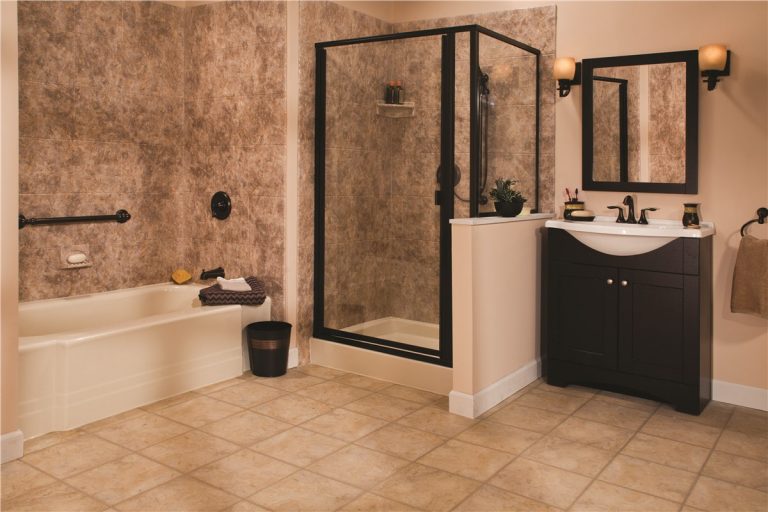 Accessibility is the main priority of each homeowner, especially when there are kids or elders around. At Bath Planet, we provide accessible and efficient showers to provide comfort and an enjoyable shower experience to every user within your household.
Bath Planet takes note of the users' concerns regarding their use of space. We ensure that any limitation, limited mobility, or disability will be taken care of through our inclusive designs. We provide top-notch Washington shower installations that highlight security and beauty in your shower spaces. Aside from modern equipment and technology, we also utilize nothing less than heavy-duty, tough, and stylish materials.
We offer high-quality shower installation services with a money-back guarantee. For more information regarding our safe, functional, and attractive showers, talk to our experts and discuss all your options.
Call Bath Planet at (509) 926-5808 for your Free Consultation!
Wide Shower Entrance
We install showers with a wide entrance for anyone to enter with no troubles at all. The children, elderly, and persons with disabilities can easily slip in and start enjoying their shower inside.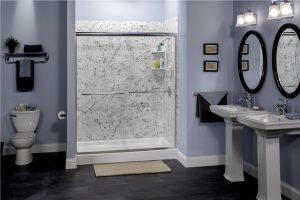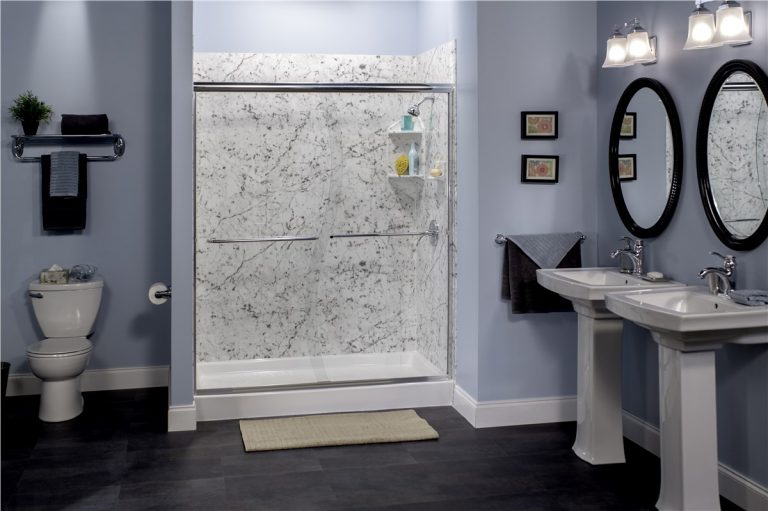 Since glass enclosures are inconvenient for many with mobility issues, Bath Planet recommends the use of shower curtains to ease entering and exiting the shower. We also go for firmly installed shower benches over removable seats to ensure safety.
We provide Washington shower installation that will utilize the best plan to realize the modern and stylish interior design you are eyeing, ensuring that you get all your desired features without sacrificing aesthetics. Choose your preferred materials and features from our catalog based on our recommendations. We guarantee you nothing but the safety, functionality, and aesthetics in all aspects of your shower space.
Handheld Shower Head
When we bathe, we want comfort and convenience as much as possible. Bath Planet can give you what you need in an even better version. We offer a handheld showerhead that lets you shower effortlessly without making big movements. You can just let the water flow continuously over your body while sitting on your shower bench.
Any family member suffering from bone and joint injuries or related conditions can benefit from this feature, so it can be practical to include it in your purchase.
Shower Control Panel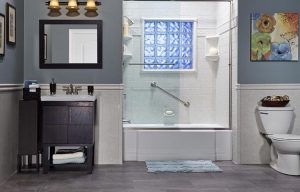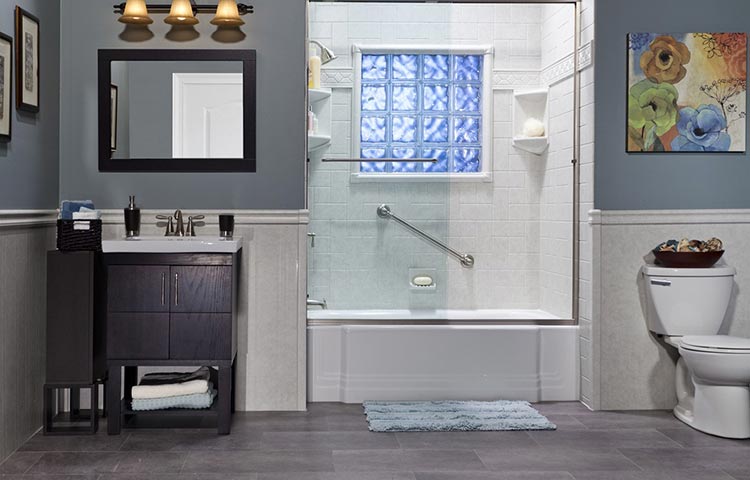 Shower panels hold the valves that control water flow through the fixture, so it should be reachable for all ages.
Bath Planet highly considers our clients' capabilities, thus designing our shower parts based on anthropometrics. We see to it that anyone can easily reach the panel, whether in a standing or sitting position, just average in height.
With this in mind, all users will be able to properly utilize the feature, even those whose mobility is limited.
Easy to Reach Storage
Storage is an important feature in a shower space. All the essentials you need before, during, and after taking a shower is placed here.
At Bath Planet, your towels, clothes, bathing products, robes, and hygiene kits can be reached in an instant through our easy to reach storage installations. You won't have difficulty getting the things you need. Our accessible showers shall make all of your bath essentials within reach.
Anti-Scalding Device
We recommend using an anti-scalding valve for those shower areas with cold and hot water options.
The valve is a plumbing device that regulates the flow of water that undergoes sudden temperature changes, and when you use very hot water, it can cause burns or injuries. So to prevent any unwanted accidents while taking a bath, using an anti-scalding device is a must.
This device balances the pressure of hot and cold water before it is released into the fixture. We are more than willing to install this feature in your shower space because we want nothing but comfort and safety for you while you shower.
Non-Slippery Shower Flooring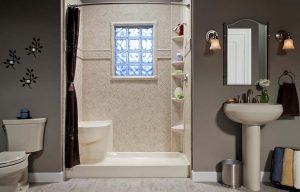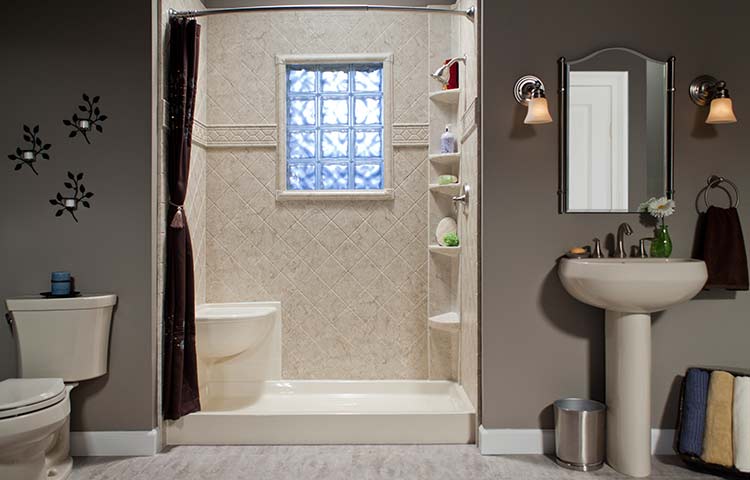 Bath Planet is one of Washington shower installation companies that offers non-slippery shower flooring to uphold our clients' safety.
This flooring type is perfect for bath spaces to avoid accidents, such as head injuries due to slipping. You can choose from our wide-ranging collection of non-slippery flooring products intended for shower areas.
You can select your ideal size, style, texture, color, and design to appease your aesthetic and functionality plans.
Adjustable Lighting
Unable to adjust to different lighting may cause problems while inside the shower space, so we want you to be comfortable and safe in your shower by offering adjustable lighting.
People handle glares and brightness differently, so we have various adjustable lighting types that suit your vision. Adjustable lightings at Bath Planet can be modified depending on a specific user's tolerance level to illumination.
Mirrors
Mirrors are also essential inside a shower space to check your looks after your business. Even though moisture is always present inside the space, we have a way to avoid moisture accumulating inside the mirror.
We install mirrors, usually on an empty bathroom counter or usually on a wall above the lavatory area. Bath Planet guarantees you a mirror that reflects your beauty in high quality.
Heat Lamps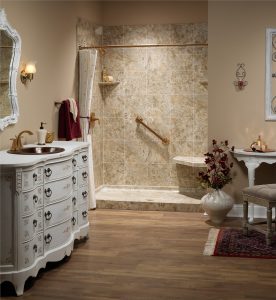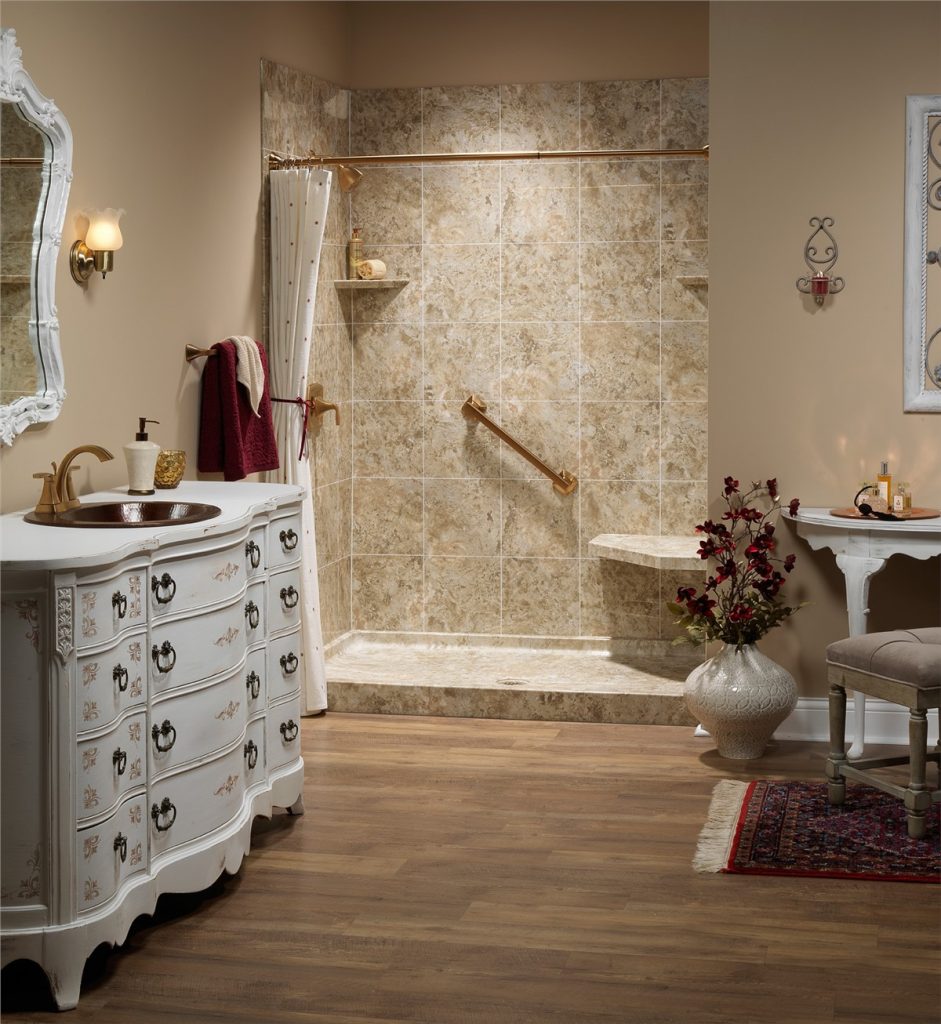 It is important to regulate the temperature in any bathroom or shower area through a heat lamp. It allows the user to gradually transition from the low temperature inside the shower to a room temperature beyond it and vice versa.
Heat lamps supplement the other shower features, but it is to your discretion whether to include them in our shower installation service. Either way, we'll be glad to adhere to your decisions.
All the accessible, long-lasting, and modern shower items abovementioned have undergone quality control by your experts at Bath Planet.
Let's Talk Now – Free Consultation


If you are planning to have your ideal shower space, consult us first to secure the most effective plan. Our Washington shower installation starts with a free consultation where we can get an idea of your needs, requirements, desires, and budget. With those details in mind, we can work on your project precisely and without delay.
If you are in need of a trusted shower installation partner that will give the most value to your money, look no further. Our team is more than capable of bringing satisfaction at a reasonable rate, partnering with top-tier suppliers, and working with modern technology and equipment.
Call Bath Planet at (509) 926-5808 for your Free Consultation!