Washington Bath Remodel
VIEW GALLERY
Most houses only have one full bathroom working. If yours is already outdated, damaged, and can't provide the same comfort as it did before, it's vital that you make use of our Washington bath remodel services now.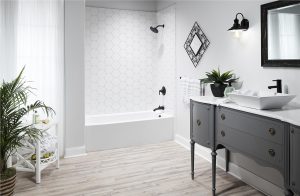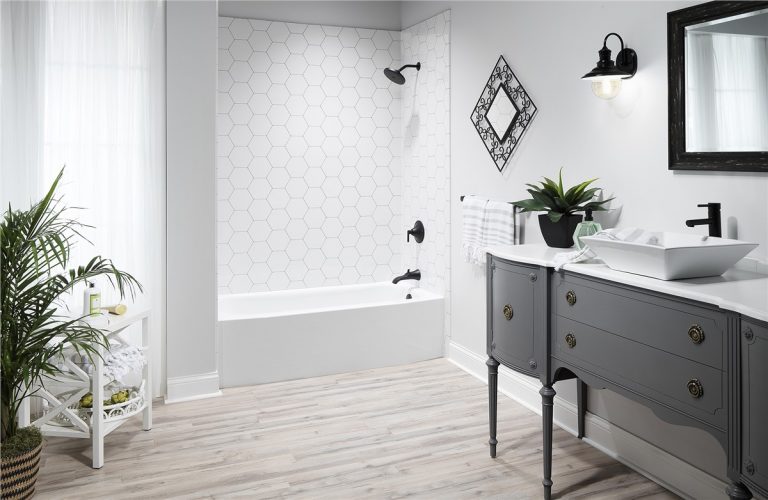 Bath Planet remodels all types and styles of bath in an efficient and affordable manner. Regardless of the damage or the function that you want to add to your bathtub, trust that our bath remodeling experts will get it done without the long duration, inconvenience, and cost of the traditional renovation process.
With Bath Planet, you can have a premium one-day remodeling project. Accuracy and creativity don't exactly mean difficult and costly. From full bath remodeling, half bath remodeling to the installation of bath enclosures, walk-in bathtubs, step-in bathtubs, and other bath accessories, we got you covered!
Our team will keep everything smooth and straightforward. After your free consultation, an onsite evaluation will be conducted. Based on your needs and preferences, expert recommendations will then be given before we help you choose the right design and products. If you're looking for a trusted remodeling expert that will give you accessibility, aesthetics, and security, you're truly in the right place.
Call Bath Planet at (509) 926-5808 for your Free Consultation!
New Bathtub Installation
Installing a new bathtub yourself may not be as easy as you first thought. If you're not sure how to do it the right way, Bath Planet can help you plan everything out.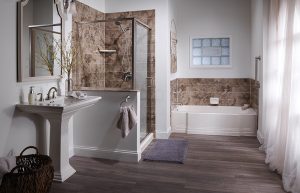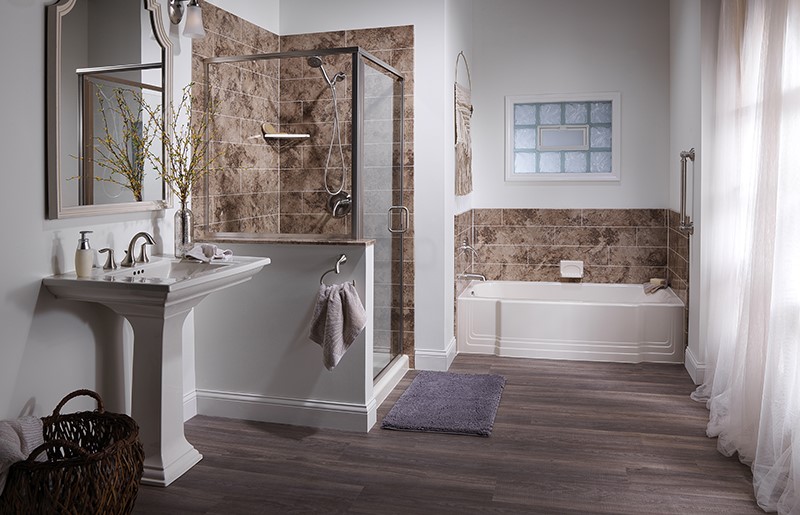 Our Washington bath remodel services include helping you with space planning, product selection, and professional installation. Rest assured that as we guide you on choosing the right products, you will get the best features, accessories, details, and materials that fit your location, needs, and personal wants.
More importantly, Bath Planet will make sure you wouldn't pay a dime more than what's necessary. Our bath remodel experts are trained to give you the service that's worth your money. Whether you're installing a bathtub for the first time or replacing an old one, trust that our team will provide a durable, safe, and aesthetic bath with no extra cost.
When you work with us, we will make use of durable acrylic in your bath systems. Chipping, cracking, and fading won't be a problem for you anymore. Even the buildup of dirt, mold, grime, and mildew will be less of a concern. With acrylic, your bathtub will function well, be easy to clean, and look new for a long time.
If you want useful and attractive features on your bath, Bath Planet can be your perfect bath remodel partner!
Tub Wall Surrounds
Our Washington bath remodel process at Bath Planet incorporates current trends, modern technology, and the solution to your bathtub needs and wants. If you want improved functionality, accessibility, and convenience, our services may just be the answer you're looking for. We can even ease your maintenance worries, saving you time and money in the long run.
All that will be done with our wall surrounds and inserts that are proven durable, non-porous, and grout-free. They even come in the most attractive form you can ever ask for!
Our tub surrounds and liners are manufactured from sturdy acrylic. Unlike conventional tiles, ours won't require frequent maintenance to address cracking, chipping, fungal growth, and washed off grout issues. You can even choose among a wide array of color, style, and design options available for around 1,500 bathtub models.
Bath Conversions & Accessibility Features
For those who want to convert their shower into a bath or vice versa, Bath Planet can also do a fine job with that. Depending on your interior theme, accessibility needs, and functionality preferences, we will create a project plan that will perfectly provide the comfort and ease you and your family need.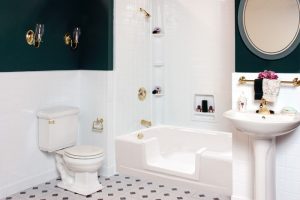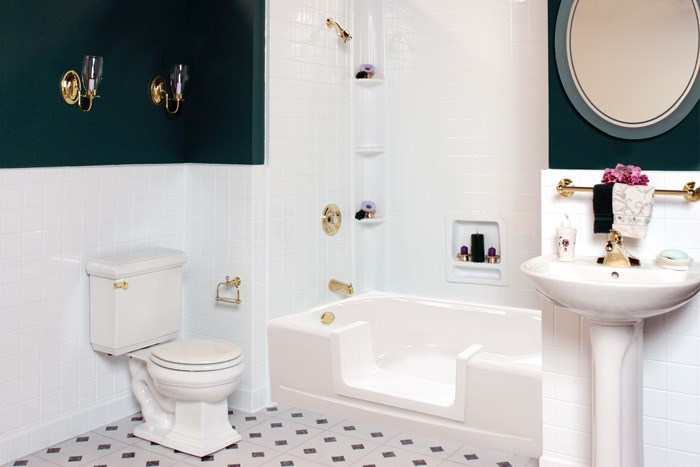 Whatever your goals for the conversion are, our Washington bath remodel experts will utilize all the proper tools, resources, and knowledge to complete the project in an efficient and meticulous manner. All the amenities and accessories you previously missed can always be yours for the taking should you decide to acquire our services.
We offer modern and durable showerheads, shower seats, benches, grab bars, walk-in tubs, step-in tubs, hand showers, whirlpool jets, and so much more! Just tell us what you need, and Bath Planet can get it done for you.
Let's Talk Now – Free Consultation


Looking to invest in a Washington bath remodel project? Bath Planet can be the best partner you'll ever need!
We have established a trusted name in the industry by working with top-rated suppliers and a highly skilled team. From the aesthetics to the functionality of your bath, there's nothing our bath remodeling team couldn't perfect for you. And the best thing about Bath Planet? We're only a call away from bringing your dream bath into reality.
Tell us all about your needs, and we'll draft out the best remodeling plan specifically tailored to fit your lifestyle. Let us start giving you the most comfortable and aesthetically pleasing tub you will ever have in a long time.
Call Bath Planet at (509) 926-5808 for your Free Consultation!