Washington Bathroom Remodeling
View Gallery
If you are on the constant hustle and don't have the time to check up on that crack in your bath or that mildew and dirt accumulating on your bathroom floor, Bath Planet has your back. With our Washington bathroom remodeling, you can bring life back into your bathroom, restoring its former freshness while stepping up its functionality and aesthetics.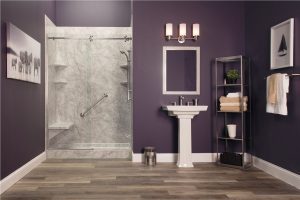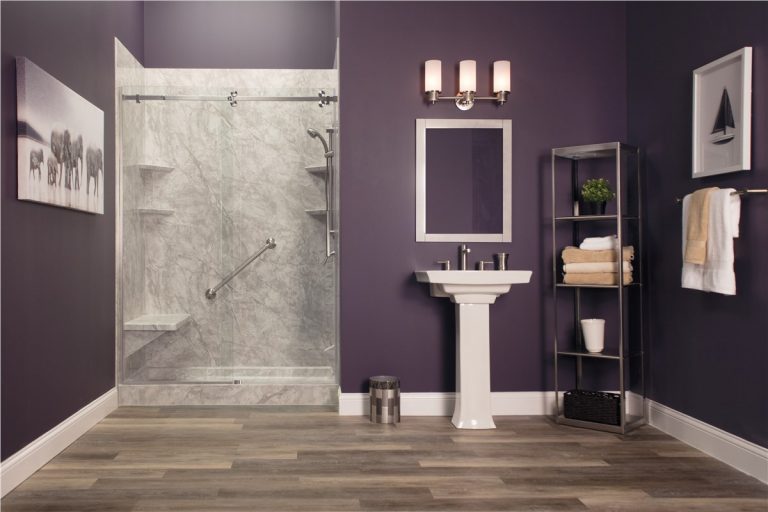 We live in a fast-paced world where our homes are not merely about having a residence, but also must reflect our character, and what else shows our desire for efficiency, well-thought aesthetics, and practicality than our baths? With our bathroom remodeling service, we will fix every leak, clog, crack and other functional failures swiftly and accurately. We won't stop at fixing, though; we will also add every other accessory or feature you desire.
We know that you value stylish trends as much as accessibility, and so we will also incorporate the latest designs with your valuable input on your bathroom's structure at the forefront. As experts in this industry, we bank on our customers' important ideas and suggestions to drive us forward in making our services better and better each day.
Don't let your bathroom remain dull and faulty. Level it up and gain more comfort for yourself—all at an affordable price!
Call Bath Planet at (509) 926-5808 for your Free Consultation!
One Day Bath & Shower Renovation
Our Washington bathroom remodeling can be worth your time and money if you value a fast-tracked process that pays the utmost attention to every detail and functionality. In just 24 hours, you will be able to see a renewed bathroom tailored to fully address your accessibility needs and meet your aesthetic standards.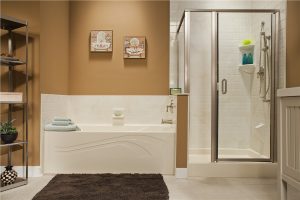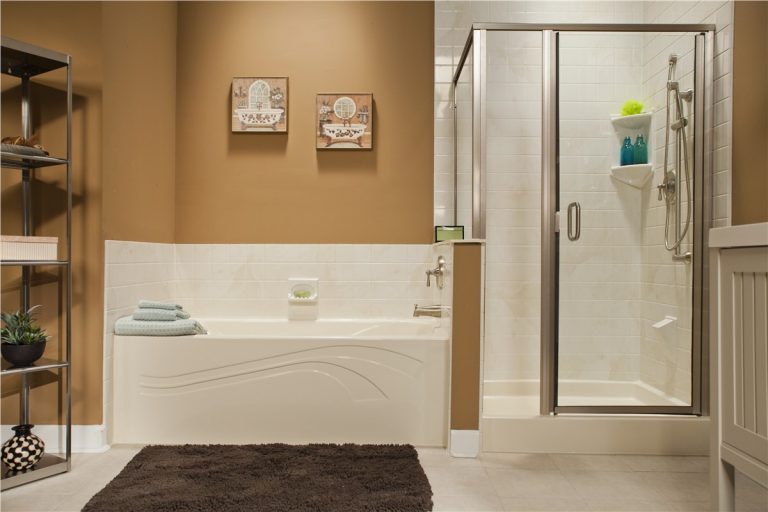 Whether you are planning to splash a bit on the wilder shades of color or you are an enthusiast for sophisticated features such as high-fashion cabinets, vanity mirrors, and shower handles, we are skilled in the art of combining economy and beauty. Bath Planet offers a wide range of choices in material, color, and design that all fit within your set budget.
Rebuilding your bath according to your aesthetics is just half of our successful formula in making customers come back to us.
With our Washington bathroom remodeling services, your safety is guaranteed. We ensure that we work with reliable and durable material. We certainly want you to get your money's worth, so you won't have to worry about unpleasant dirt and stains on your bathroom walls and shower floor ever again.
You can count on us to do all our own work, with our own liscensed plumbers and fully vetted installers.
We value your comfort and safety, and we work hard to earn your trust. Our workmanship is second to none.
Call Bath Planet at (509) 926-5808 for your Free Consultation!
Shower or Bath Conversion
Shower and bath conversions are the top drivers of our service. As a trusted bathroom remodeling service provider, expect that we can deliver the essential renovations you need within a day.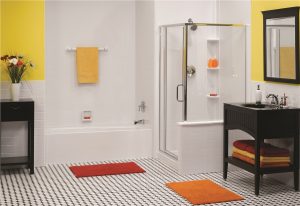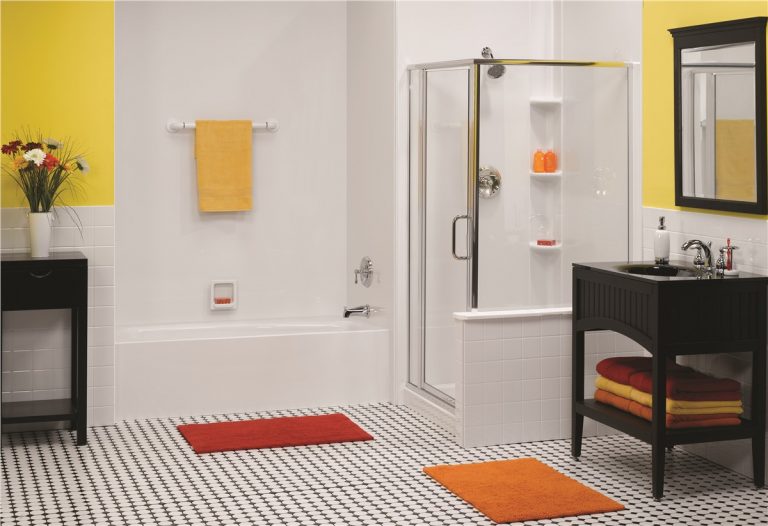 If you want a company that is particular about providing a reasonably-priced quality service, we can be your shower and bath conversion partner anytime.
Give Bath Planet a call right now if you want to turn your bath and shower into stylish and functional spaces. With our cost-effective material sources and seasoned construction skills, you can expect 100% satisfaction after our service.
Walk-in Tubs & Accessibility Options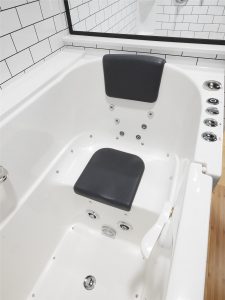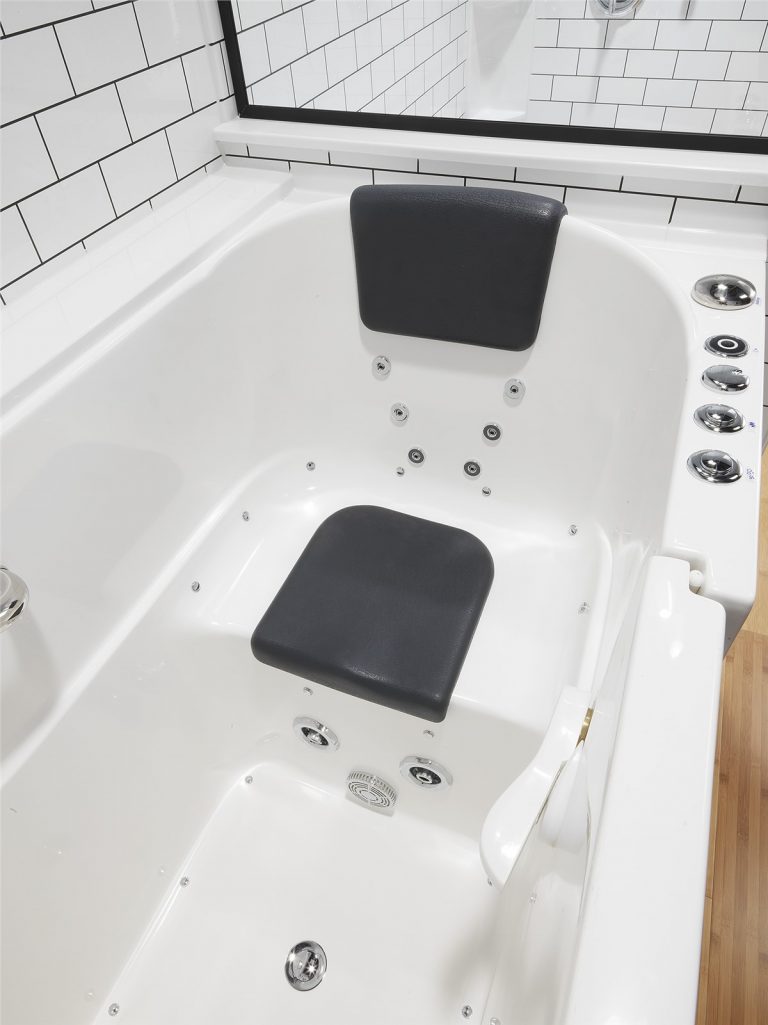 Whether you live alone or have a family to look out for, Bath Planet can create a bathroom remodeling plan that will meet every user's specific needs. From accessibility, aesthetics to the amenities of your bathroom, we will tailor all of them to your satisfaction.
This single-minded vision to provide an easy-access feature in our works will certainly engage adults, kids, and disabled family members. We will continue to expand our offers, beginning with our walk-in and step-in tubs accompanied by whirlpool jets, hand showers, and heated backrests, among many others!
We establish shower bars and flip-up seats, low or high shower enclosures, barriers, and tub grab bars as countless preferences for your bath upgrades. You also have control in terms of the tint and design of these features to streamline your life on the go. Be it in vibrant hues or subtle shades; it's always your choice that our team will expertly build.
Leave the grumbles about the running toilet and leaks behind and bask in a newly minted bath to the delight of your family!
Your Bathroom Remodel Partner
Bath Planet is duly known as a team of bathroom remodeling experts dedicated to giving what can only be counted as the best for our customers, new and old. We challenge ourselves with our desire to show quality service through our expertise and safe and functional materials and tools.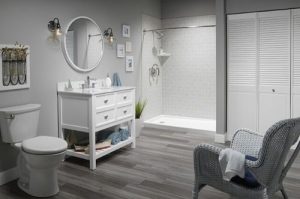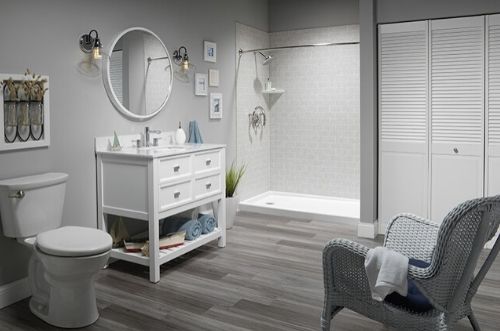 We emphasize the purpose of baths, which is to promote hygiene. We do this while ensuring that our customers can relax, knowing that you are well within our top-level safety standards. Trust our team of experts to provide you with the excellent service that fits your budget while still addressing your needs with modern technology and solutions.
From the beginning till the end of the bathroom remodeling process, rest assured that we will handle it with accuracy and efficiency. With top-grade materials, proper equipment, and fully honed skills, Bath Planet guarantees a long-lasting and attractive bathroom that is well-protected against mold, dirt, grime, and mildew.
If you want a seamless Washington bathroom remodeling that wouldn't take too long to accomplish your desired outcome, Bath Planet may just be your best bet. Talk to our experts now and discuss all the wonderful options you have for your brand-new bathroom!
Let's Talk – Free Expert Consultation


Turn your wishes into reality with just a single call. Make the best of our services in bathroom renovation, bathtub replacement, shower conversion, and bathroom upgrades. Ease your headaches away about that filth or that cracked tile in your bathroom by calling us and discussing how you can make that area a hygienic and relaxing space for you.
We offer one-day installation after the free consultation and plan creation. This is our way of speeding up the process and letting you quickly enjoy your leisure time in your good-as-new bath space. Plus, we provide on-site evaluations that will ensure the appropriateness of every step in your Washington bathroom remodeling project.
Call Bath Planet at (509) 926-5808 for your Free Consultation!